LUGANO: ROOM 12
FLAVIO PAOLUCCI
A confronto. Opere di ieri e oggi
VERONA: CAMERA 10
GIORGIO GRIFFA
Opere anni '70 – 2000
KROMYA ART GALLERY finds its roots in the union of two companies, which have been active for many years: FerrarinArte by Giorgio Ferrarin and Art51 Art Advisory by Adriano Alessio Sala and Tecla Riva. Giorgio Ferrarin transformed his ten-year passion for art in a reality characterized by the organization of exhibitions and cultural events both in his own space in Legnago (VR), and in other Italian locations.
Of particular importance is the activity linked to "Pittura Analitica" (Analytical Painting), including prestigious exhibitions in public institutions such as the Palazzo della Gran Guardia in Verona, Villa Contarini in Piazzola sul Brenta (PD) and the Rocca di Umbertide in Umbertide (PG).
Adriano A. Sala, lawyer and executive master in art market studies, and Tecla Riva are the promoters of Art51 Art Advisory, a company that, on one hand, under the guidance of Adriano, has been acting as art advisory, assisting clients and collectors in the research, acquisition, management and sale of artworks, and, on the other hand, under the guidance of Tecla, has been supporting and representing emerging Swiss and Italian artists.
The melting of these two activities, favored by the common passion for art and by mutual respect, gave life to KROMYA ART GALLERY.
the point
activities and spaces
KROMYA ART GALLERY will focus its activity both on established artists who have started to produce from the fifties / sixties onwards, devoting themselves to movements such as "Pittura Analitica" (Analytical Painting), Op Art and Programmed Art, and on contemporary artists.
KROMYA ART GALLERY has ample exhibition spaces located in the center of Lugano, in a historic and fascinating building next to Parco Saroli, in Viale Franscini 11, on the ground floor. The rooms with high ceilings and wooden parquet give warmth and familiarity to the environment, not only for exhibiting, but also in order to allow the formation of the union between visitors and actors.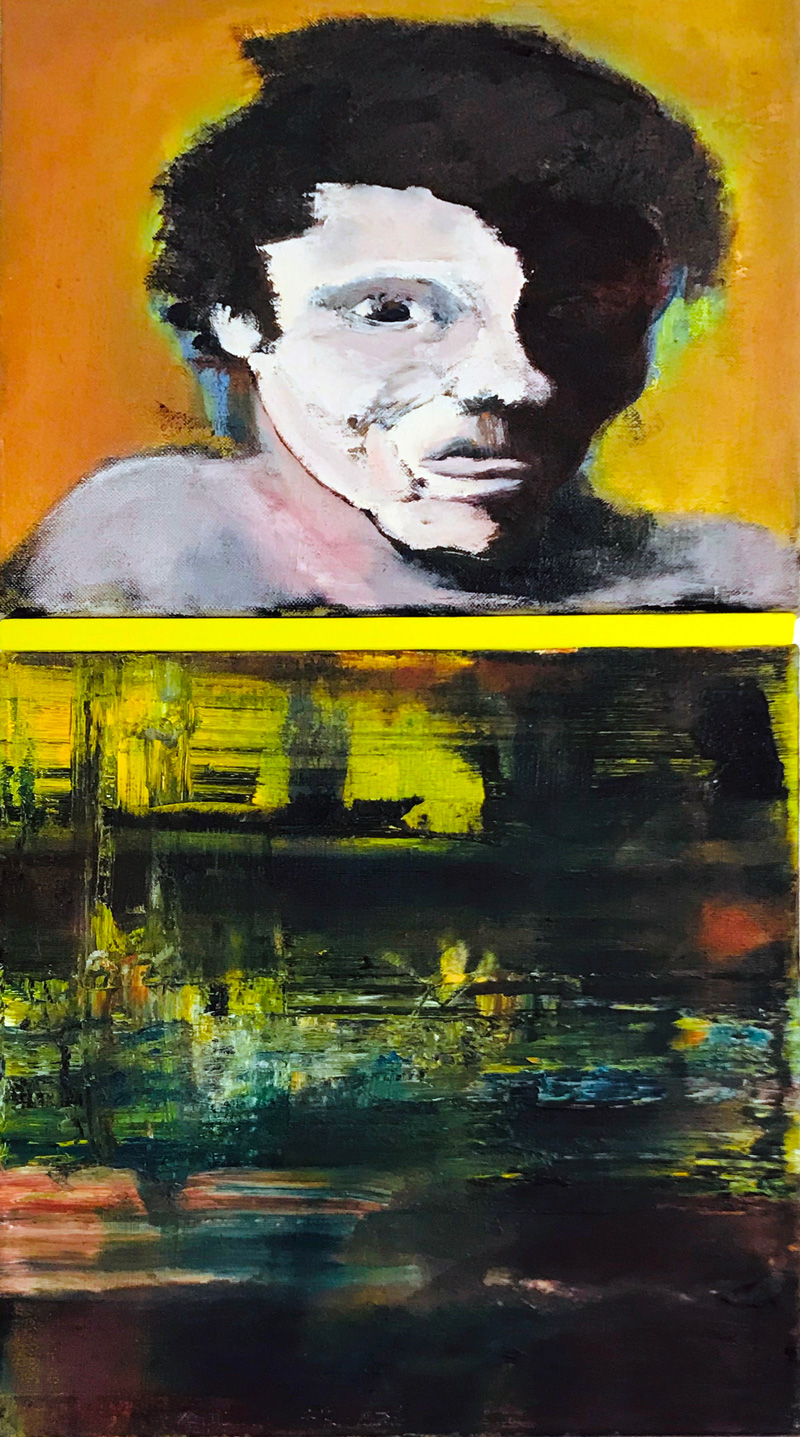 KROMYA ART GALLERY aims also to allow young artists at their first experience to show their work in its own section called ".young", so that they have a more informal space where they can introduce themselves in a dynamic way to both a young and a more experienced audience.